Counterfeit Kit Club
LOAD1014
scrapbooking
Layout a Day (LOAD1014) - Day Seven and Eight
12:00 AM
Welcome back to day four of   Layout a Day !  This time around Layout a Day (LOAD) is taking a school themed approach.  This semester w...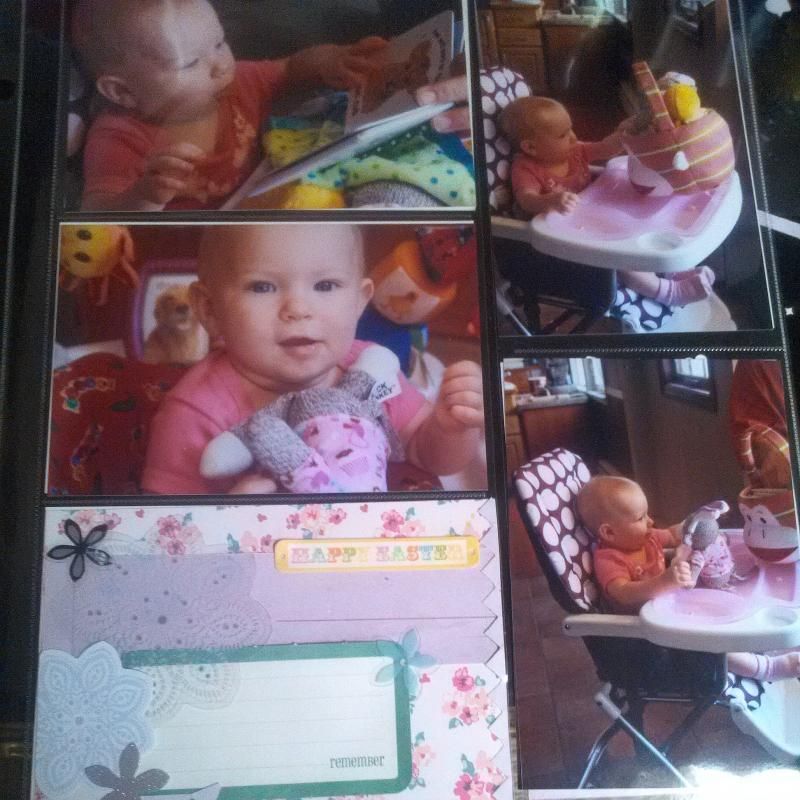 Welcome back to day four of
Layout a Day
! This time around Layout a Day (LOAD) is taking a school themed approach. This semester we are working on "A Yearbook of Your Memories". Today I am working on creating the pocket pages that will coordinate with my full 12x12 layouts within our 2014 album. I intermix these two styles and this is how I do my Project Life pages. It is pretty simply today, as I was super exhausted and just wanted to make up a quick page.
I cannot believe that I am seven days into Layout a Day and my Counterfeit Kit is almost gone! I'm down to an 8.5x11 Dear Lizzy paper and scraps! Definitely regretting not making a larger kit, but I think it's all good as I can move on to some other photos.
Day Seven (Front Side)
This layout came together super quick and simple. These photos are all detail shots of Atty really digging into her Easter basket. I love how excited she is when she discovers each new item.
She received a bunny sock monkey, one of those "taggie" blanket/chew things that is a duck, an Elmo easter parade book, and a book about furry animals that has different textures for her to feel. All of it was in an adorable sock monkey basket. Sooo cute! Once she had received it, she began by tasting everything. I do believe that the Elmo book tasted the best, because she chewed it the longest.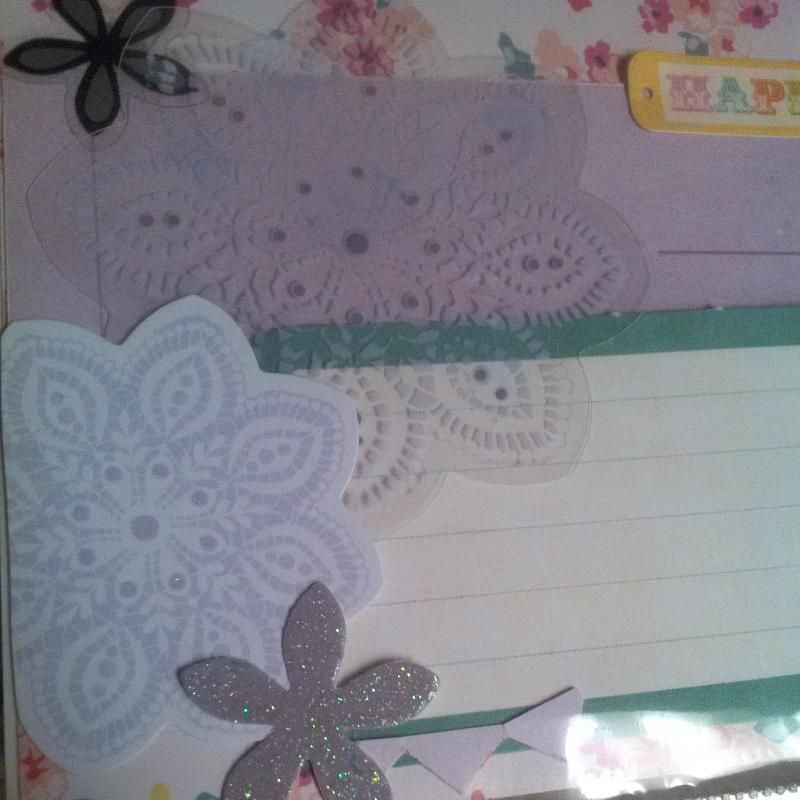 For the pocket page, I simply created a layered journaling card using some of the scraps from my Counterfeit Kit. I also added some different floral elements from a K&Company diecut pack. There is one large vellum flower, two small vellum flowers and then a paper flower all clustered around the left side of the journaling card. I wasn't sure what stories I had left to tell from the full page layouts, so I decided to just leave it blank until I've figured out what details still need to be shared about her Easter Basket on this page.
Day Eight (Back Side)
On the second page, I used a paper pieced doll (anyone remember when those were the THING?) that I had in my stash. When I started hunting for Easter items I found it and knew I needed to use it at some point on these layouts! I planned my journaling to go on the front side of the page, so I just used this card as a filler. I did add a word banner from my kit, just to dress the card up a little bit.
So I believe I may have one more Easter scrapbook layout yet to do based on my Easter Highlights from 2014 notes that I took way back in April. The rest of the photos will end up in pocket pages, similar to these two layouts. I definintely would like to get all of the Easter photos finished up for LOAD. A lot of the prompts so far have worked really well with these photos, which has actually surprised me (in a good way). It feels so great to be scrapbooking on a regular basis again. It is one of the reasons that I really enjoy LOAD, even if I can't handle it daily it gives me a great excuse to figure out how to fit scrapbooking into my day! Eight layouts done and 23 left to complete!