About Me
Do you struggle to really document your life and memories? The life and stories of you and your family are important!
Do you have 1000s of photos piling up amongst the mountains of art supplies you have just waiting to be used?
Do you need a jumping off point to inspire you to write down those precious details from your rich memories and stories?
Do you constantly feel like you're lacking valuable me time to just sit down and play, because you're always taking care of your precious family?

If you said yes to any or all of the above, you're in the right place!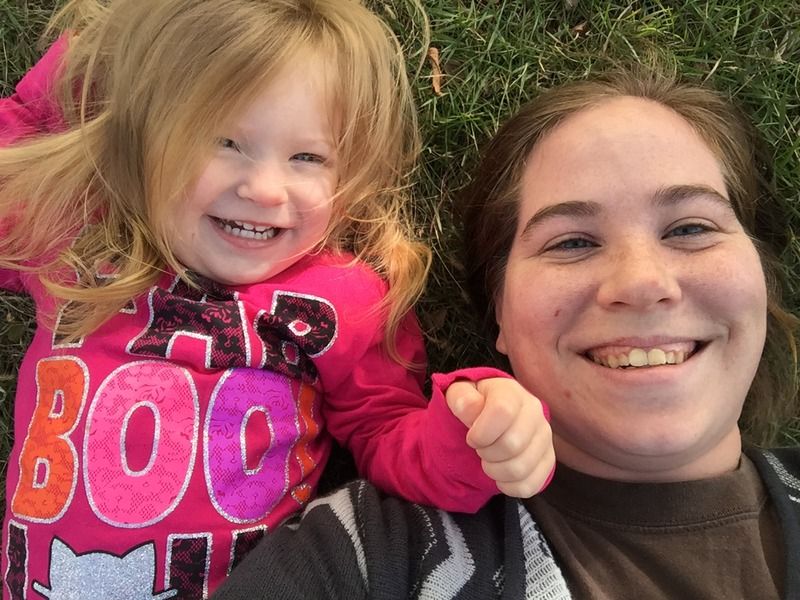 I'm Andrea, the owner of the Hippie Art Studio, and I want you to make sure you schedule in time to document and preserve your meaningful stories, because if you don't - no one else will! These activities give you that valuable "me time", allowing you to sit down and play with things that make you happy, and getting those photos a home of their own that future generations can view and discover who you really are. Whether you put those photos and stories into an art journal, a scrapbook, or some kind of planner, I'm here to help provide you inspiration and jumping off points so that you don't feel so overwhelmed.
Recording memories and playing with awesome supplies is something of a passion for me.
I'm a mother of a very energetic toddler and I work full time in retail so life is always a bit hectic. I always try to stretch just a bit further to get just a little something else shoved into my day, and I have ever since I was young. I am always going, going, going. Understandably, I have to make taking time to pause, reflect, and breathe a priority for myself.
Here at the Hippie Art Studio, I've combined my love of scrapbooking, art journaling, photography, and planning with my passion for recording everyday stories. Let me help provide you with inspiration and starting points to show you how you can preserve these precious moments while you sneak in some "me time" and play. Because if Momma's not happy - nobody's happy!
It's all apart of your story. And your story is important.
I want to encourage people to actually document their lives and memories. It can be scrapbooking, art journaling, bullet journaling, planning or whatever. It can be photography or painting. It can be DIY projects or home decor or creating activities for your kids. Why? Because these things are part of you and your lives and your memories!
Preserve your memories and live a life full of stories that make you smile on those days that are less than sunshiney!
I began scrapbooking in high school, almost 15 years ago. It was a neat way to preserve my photos. Scrapbooking gave me a reason to get my photos printed. It gave me something to do with the photos that were in boxes in the basement. How did that move through to art journaling and all the rest? A desire to learn, to play. I needed to discover who I was and what I wanted and what all that meant. I needed joy in my life through a rough divorce. I needed to rediscover myself within my self. And for that I needed to speak to my inner child, inner artist, and the inner me who is the truest of all the me's in this body and mind. I needed an artistic outlet that would allow me to sit with myself, within my self even at times, and allow me to document these experiences and what they really meant for me. I needed to throw paint on a page, and find the joy in happy photos in order to deal with all the ick and yuck that life sometimes throws our way. I needed a reason that I was living my life, reason to actually remember the life I've lived so far. I don't want to live a life where I'm simply going through the motions, watching primetime TV and Netflix with nothing worthwhile or exciting ever happening.
Join me on this creative journey!
I am a mixed media artistic experimenter. I love to try new things and play around and see if I can make them work for me and my process. I love adding mixed media to my scrapbook pages and rarely worry about whether or not anything is "acid-free" or going to last 50 plus years. While I love to document my memories and my life, I'm all about ease and expression. If I want to add brochures, magazine clippings or newspaper articles to my scrapbook or even my art journal I will! I love watercolor, hand lettering, art journaling and doodling. I love to paint with spray paint and I'll get messy with acrylic paint. Truthfully, I just love to get messy and play with whatever I happen to have close by.
My main mission is to just play and have fun when I come to my art journal. I will splash some watercolor paint around and collage some found poetry and be in perfect bliss. I get frustrated when my art becomes about pretty pages instead of meaning, but those pretty pages still document my experience and the story of playing with things that make me pretty darn happy. I love to scrapbook and tell my stories by using kits of product made from my stash of art supplies, as well as DIY embellishments and patterned papers. This helps me to actually find the time to do these things!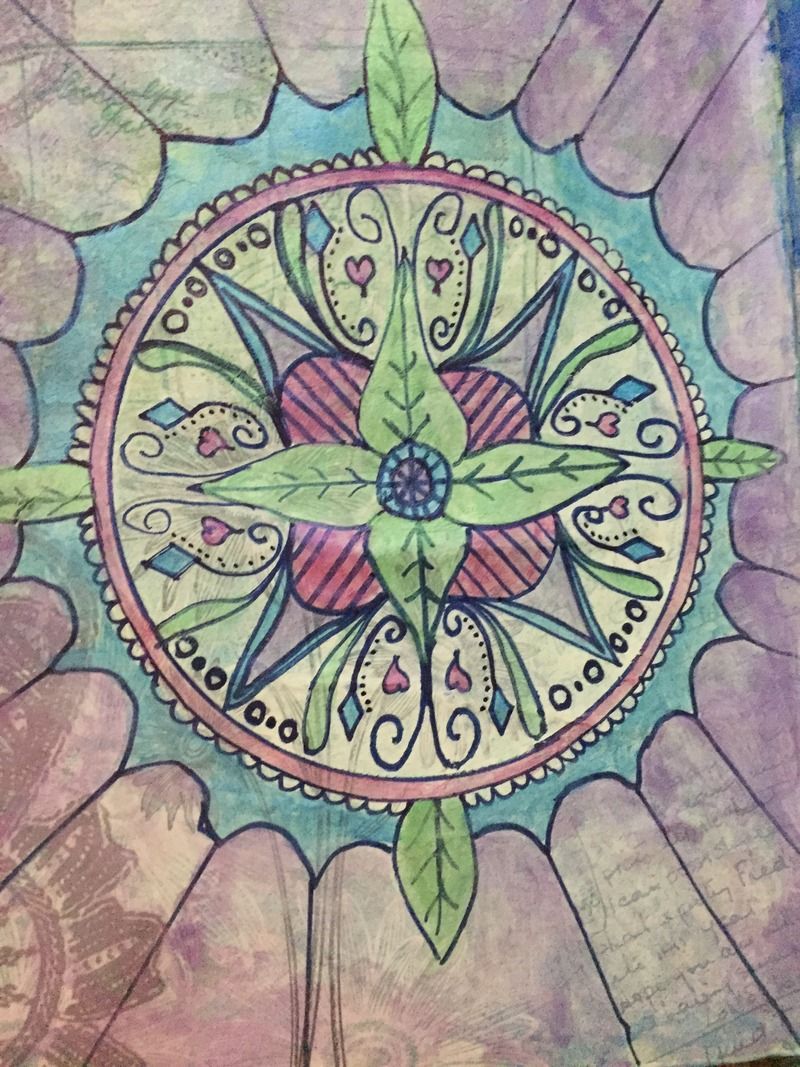 The seasons of life energize me. I'm constantly motivated and aware of the current season and the Earth can pour itself into my being just through natural movements of the year. I love the colors that erupt in the Fall as the Earth gets ready to take a nap and I love the snow and silence that occurs in the Winter. Fall and Winter are all about feeling the season for me. Using your senses to fully take it all in. Fall and Winter have such great smells, sights, and tastes for me. They truly suck me in, even when I'm running around like a chicken with my head cut off because I'm so insanely busy! Spring is such a time of renewal for me. I rethink all of my goals, my projects, and redefine my focus. Usually the Spring is the time of year that I make big changes and open myself up to the Universe to show me the next thing, the next piece of Magic to come my way. Summer is like my anti-season. I hate being hot and I become a real indoor person for summer, although I'm working on it, because my daughter loves to be outside and exploring. I let the current season guide me in my creative journey, whether that is my photography or other creative endeavors.
Still want to know more about me?
Andrea graduated from Southern Illinois University with a Bachelor's Degree in Photography and a minor in Museum Studies. Then, she obtained her master's degree in Museum Studies from Western Illinois University. After graduation, she went on to work in the retail world in order to provide for her family, which was tied down due to local family connections. Andrea realized that something was missing and she felt emotionally out of whack, so she started looking for creative outlets. Soon after art journaling, she started to rediscover who she was and it reignited her passion for the creative. Now she scrapbooks to document her young daughter's life, art journals to fuel her creative energy and get out the feelings, and bullet journals to help plan her life.