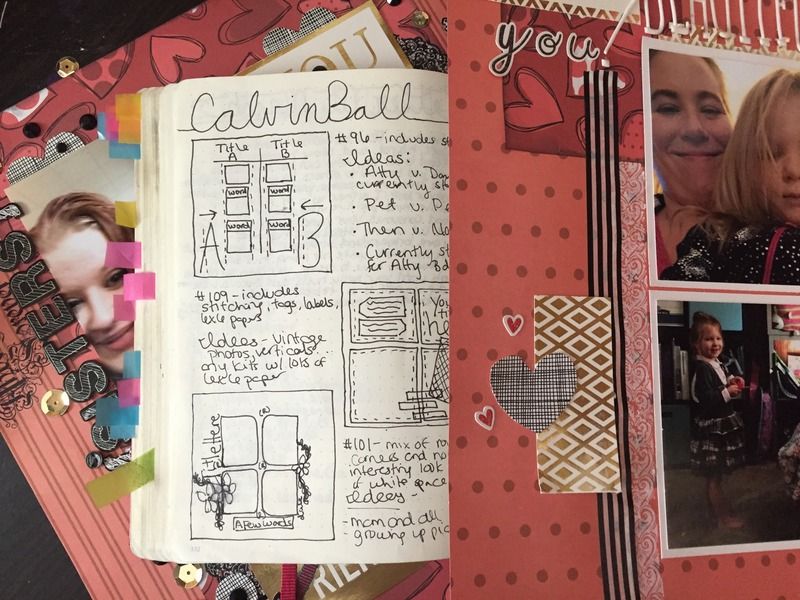 Welcome back for another inspirational jumpstart to your scrapbooking process. This month, I have been participating in
Calvinball
at
Get It Scrapped
. If you are a fan of the Calvin and Hobbes comics by Bill Watterson you may be familiar with Calvin's competitive game of Calvinball. It's a random sport-type game with no rules, points for self-designated goals and the flexibility to change the game as you play. Calvinball at Get It Scrapped is a month long scrapbooking competition with constantly changing rules to keep things fun and your momentum going.
Calvinball Bonus Rule #2 - Using a GIS Sketch or template
One of the first rules that was added to
Calvinball
this year was to use sketches from
Get It Scrapped
. I love using sketches as a starting point for my scrapbook layouts. If left to my own devices, all of my layouts start to look the same. The use of sketches helps me break out of my box in this way. I tend to modify and alter sketches to better suit my photos and the story I am documenting. I may rotate the sketch or change the sizes of the photos.
Always and Forever Sisters
sketch (#101)
from Get It Scrapped. I really liked the mix of photos and embellishments that it shows in the sketch. It also provides a good deal of white space potential. I used one of my page kits that I created for my
Calvinball Prep
.
Amazing, Beautiful You!
Get It Scrapped Sketch (#97)
. This layout is a letter to my daughter about all the ways that she amazes me every single day. In the journaling I noted how loved she makes me feel and her recent tendency to pass out hugs and kisses, which has been a nice change from a few months before when she was rather stingy with giving out love. I also created this page with the same page kit as the first one above.
Let Your Style Shine
You can see that my style still shines through these pages despite having used sketches for both of them. My favorite things to add to scrapbooking layouts are gems or sequins and other small little bits within my clustered areas. I also included my handwriting for my journaling, which I try to do for every layout. And of course, I love including patterned paper - its my favorite product to buy! You can find even more sketches for inspiration on my
Pinterest Board
.
Get It Scrapped
as a ton of sketches on their blog as well.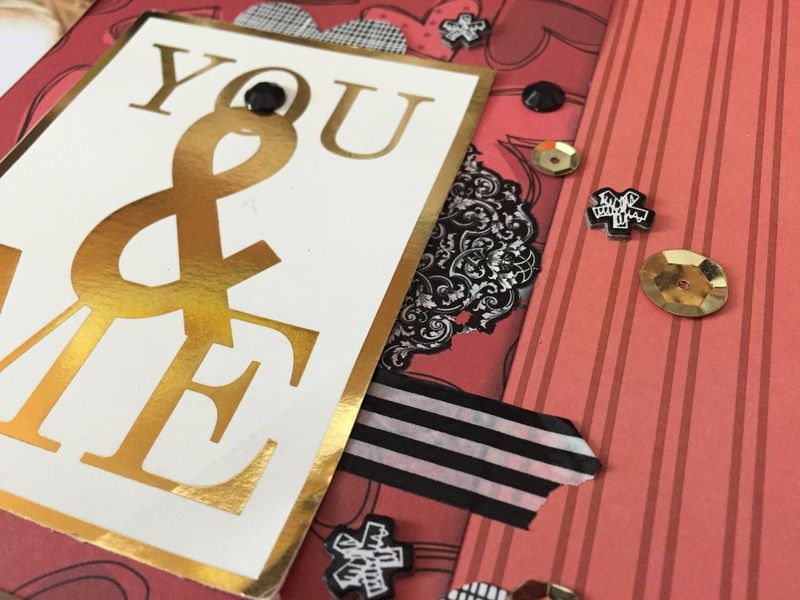 Increase Your Productivity and Speed with Sketches
Usually sketches increase the speed and productivity for my scrapping, which is one of the reasons I enjoy using them. Especially in a competitive speed scrapbooking challenge like
Calvinball
! When I start with a sketch I spend about 30 minutes per layout. Normally layouts like these two would have taken me at least an hour to complete. The reason sketches greatly increase my productivity and speed is because the design choices have been made for you already. Even better, by combining sketches with prepped page kits you can be even more productive and open yourself up to increased creativity as design
and
product choices have already been decided!
Do you use sketches in your scrapbooking? Do they seem to help or hinder you in your process? I'd love to hear about any other sketch resources you have, just leave me a comment down below!